The 2021 edition took place both face to face and online and had "Transitions" as the theme. CREO presented the theme Transi Ti Amo Scienza. Under this hat, ISASI presented four activities and participated in another organized by the Physics and Optics Naples Young Students (PONYS) association. The activities carried out were all in presence except for one.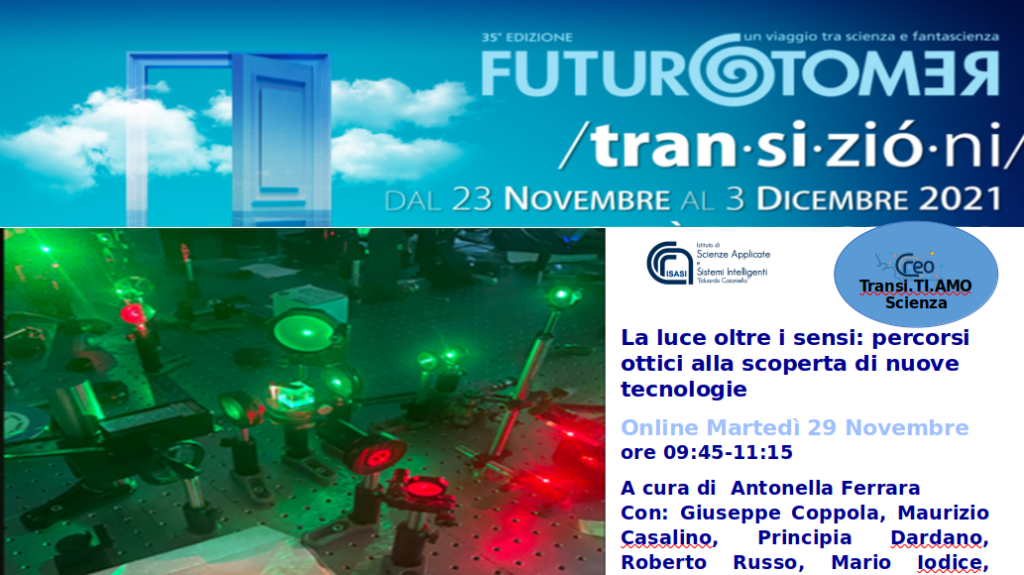 "Light: a thousand worlds of challenges", Maria Antonietta Ferrara and the researchers of ISASI Napoli organized remote visits to their laboratories, presenting and commenting activities and experiments on light.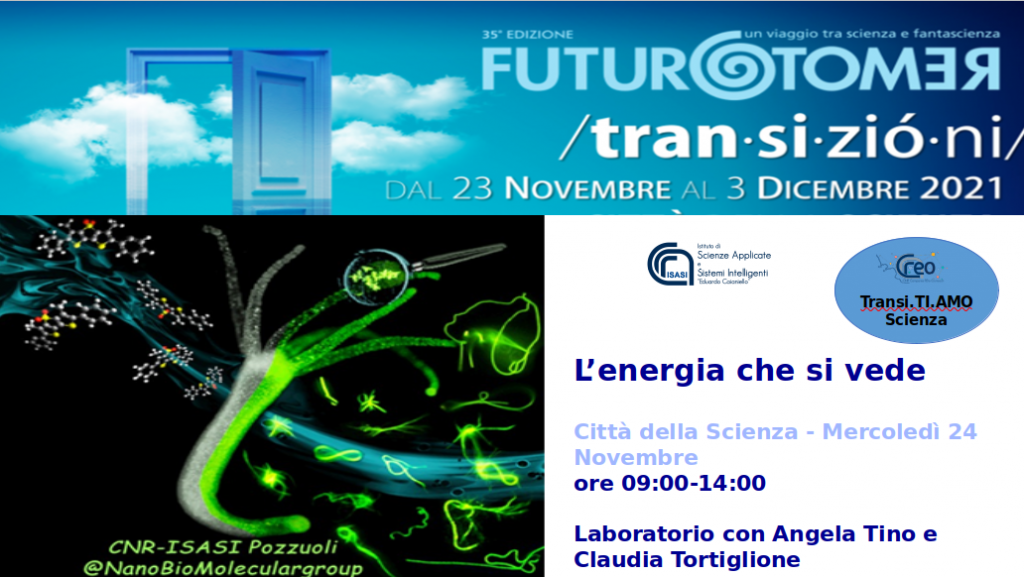 "The energy that you see": Angela Tino and Claudia Tortiglione presented an interactive laboratory of microscopy using models of bioluminescent invertebrate animals to show the interaction between new materials and living organisms.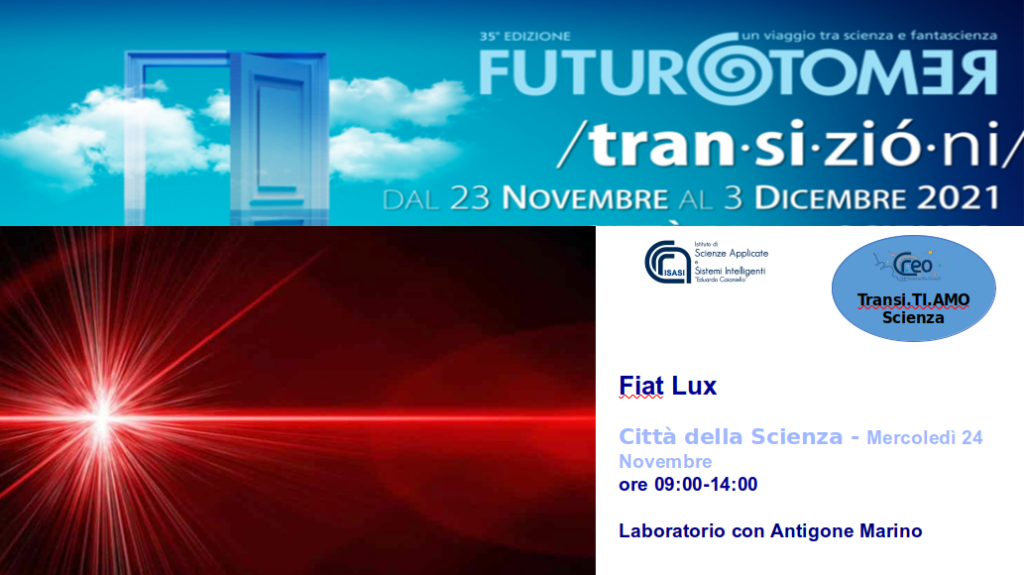 "Fiat Lux": Antigone Marino dedicated a show-lab to the visible applications of light in everyday life, from optical fibers to refractive effects.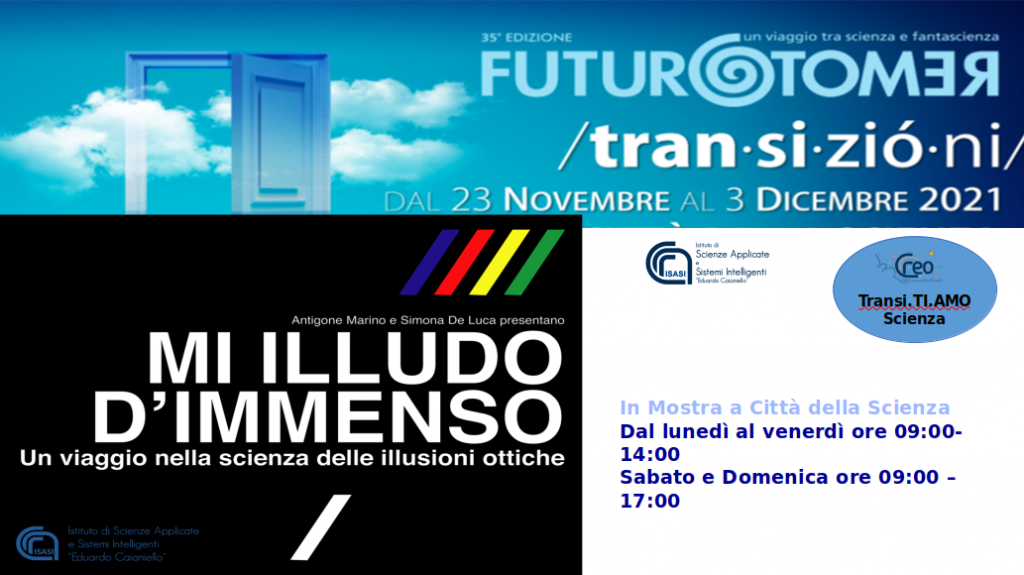 "M'Illudo d'Immenso": Antigone Marino and Simona De Luca have set up an exhibition dedicated to optical illusions aimed at entertaining and deceiving the public in a strictly scientific way.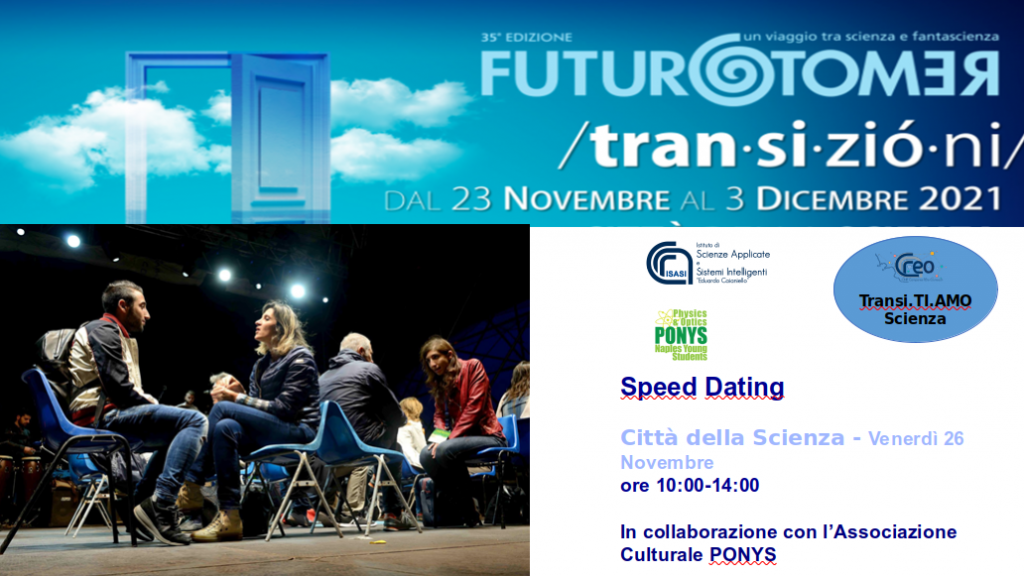 "Scientific Speed Dating": in collaboration with the PONYS association. The public meets researchers to find answers relating both to questions of strictly scientific interest and to other more general ones in the world of research.