Description of the activity
The research activity concerns the study of optical fiber sensors for monitoring physical and chemical quantities of industrial interest. In particular, as part of multi-year collaborations with universities, public research centers and national and international companies, fiber sensors and sensing systems have been developed for applications in the aerospace, railway transport, monitoring and preservation of cultural heritage, environmental monitoring of seismic and geological risk. These activities have received, and still get up today considerable funding thanks to European, national and regional projects, and within research advice for private companies. The developed sensors are based on the use of optical fiber Bragg sensors, or appropriately functionalized optical fibers and are used for the measurement of temperature, deformations, accelerations, humidity and other environmental parameters. These sensors have been tested in the laboratory and on the field, both in aeronautical applications (experimental flight tests) and for environmental monitoring (monitoring of cliffs and reefs); in parallel to the sensors, reading instrumentations have also been developed for applications in hostile environments. The activity, carried out in close contact with the largest companies in the sector, has led to a technical maturity level from TRL 3 (experimental proof of concept) to TLR 7 (demonstration of a system prototype in an operating environment) and beyond.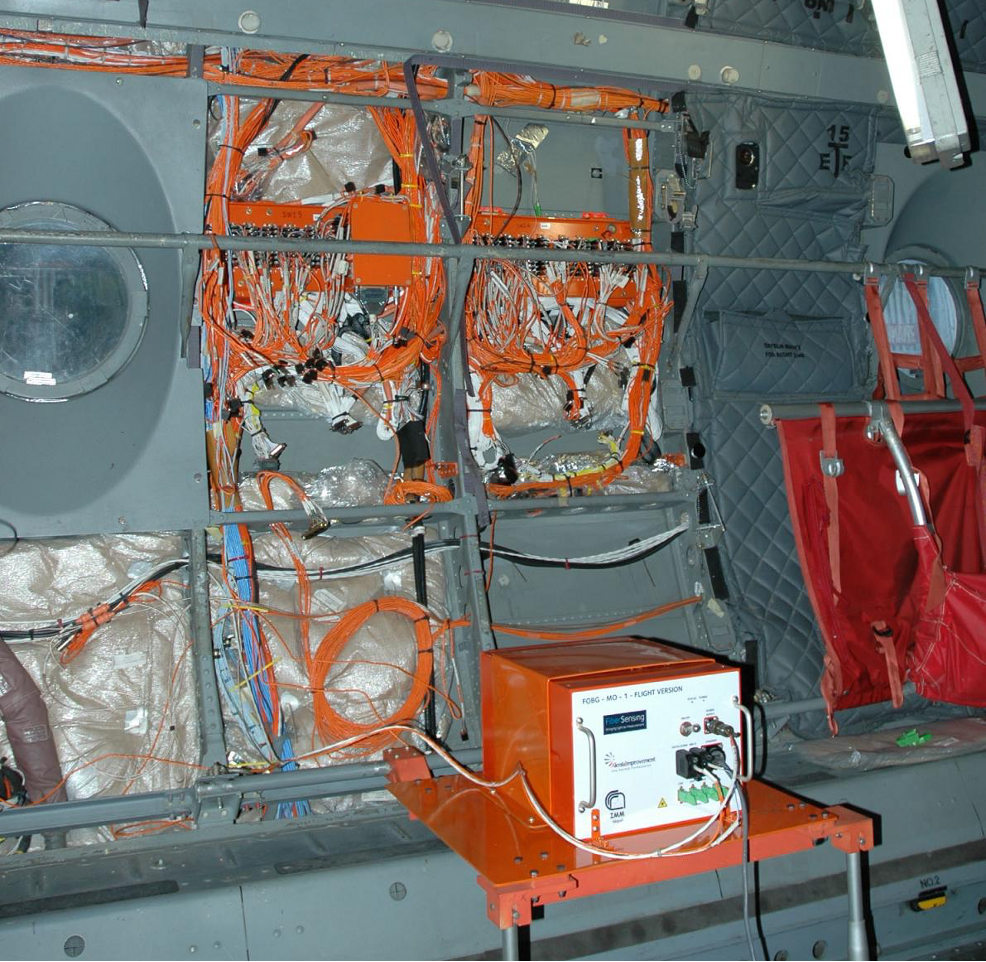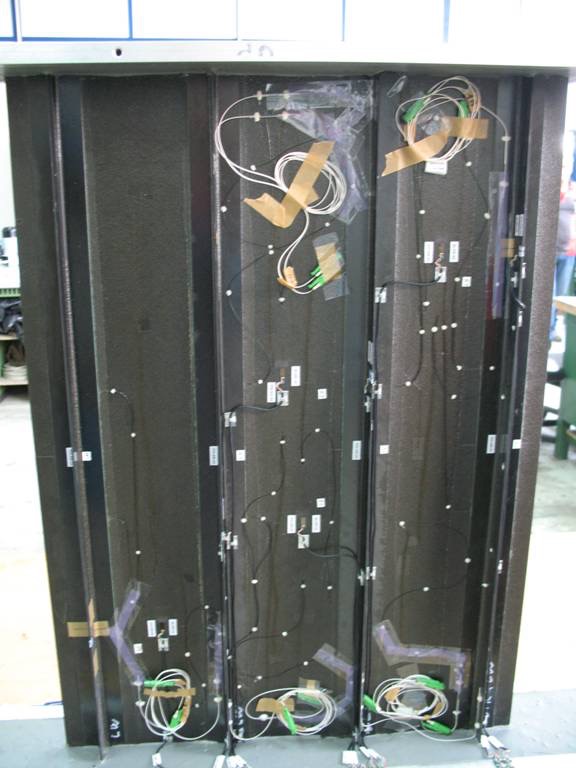 Involved personnel
M. Iodice | G. Coppola | M. Casalino | A. Crescitelli | M.A. Gioffrè | M. Indolfi | M. Feliù | V. Tufano
National and International Collaborations
Università degli Studi di Napoli Federico II,
Università degli Studi della Campania "Luigi Vanvitelli",
Università degli Studi del Sannio,
Istituto per i Polimeri, Compositi e Biomateriali (IPCB) del CNR,
Istituto per il Rilevamento Elettromagnetico dell'Ambiente (IREA) del CNR,
Istituto di Scienze Marine (ISMAR) del CNR,
Osservatorio Vesuviano – Sezione di Napoli dell'INGV,
Centro Italiano Ricerche Aerospaziali CIRA,
Distretto Tecnologico Aerospaziale della Campania – DAC S.c.a.r.l.,
CRdC Nuove Tecnologie per le Attività Produttive S.c.a.r.l.,
Leonardo S.p.A.,
HBM FiberSensing S.A.,
OHB Italia S.p.A.,
D'Appolonia S.p.A.,
Contact S.r.l.,
Monticelli Group S.r.l.,
Syenmaint S.r.l.
Instrumentation/facilities
Facility for the characterization of optoelectronic devices,
facility for the characterization of electronic devices,
facility for the prototyping of circuits and systems,
fusion splicer for optical fibers,
portable system for interrogation of fiber Bragg sensors.
Active projects and contracts
POR: SIADiagCarrelli "Sistema Innovativo Autoalimentato di Diagnostica dei Carrelli per la manutenzione ferroviaria"
Progetto SCOOP: Sistema aCcelerometrico Optoelettronico per Pantografi
Progetto STEPFAR – Sviluppo di materiali e Tecnologie Ecocompatibili, di Processi di Foratura, taglio e di Assemblaggio Robotizzato
Progetto NOVAMAINT "inNOVAtive MAINTenance"
Progetto MISTRAL – MICRO-SATELLITE CON CAPACITA' DI RIENTRO AVIO LANCIABILE
PON PM3 "Piattaforma Modulare Multi-Missione" n. ARS01_01181